Psychic Psychology: The Introduction
Download the Introduction below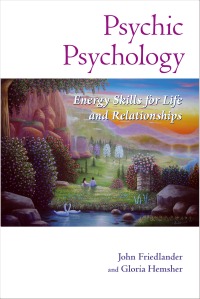 We appreciate your interest in our newest book, Pyschic Psychology: Energy Skills for Life and Relationships. If the Introduction resonates with you, we hope you'll consider picking up a copy. (We encourage Ann Arborites to patronize Crazy Wisdom, which has supported our work for many years.)
Feel free to use the contact form to send us any questions or comments.
If you think others would resonate with the concepts in Psychic Psychology, feel free to email the Introduction to friends and family and share this link on Facebook, Twitter and other social networks.
Download the Introduction and Table of Contents by clicking on the link below.
More Information
Read advance praise for Psychic Psychology from noted metaphysical authors and energy healers.
See John and Gloria's other books and CDs.
Download the entire introductory Seven Planes of Consciousness course free.
What are your thoughts?
Please come back here after you've read the Introduction and share your thoughts in the comments below.